Come show your support for suicide prevention with friends, music, and food at the second annual Burgers and Bands. If you need further assistance, please call us at We are open for dinner every evening at 5: Join us at Big Bats Cafe for an evening of stellar entertainment. Not valid with any other offer.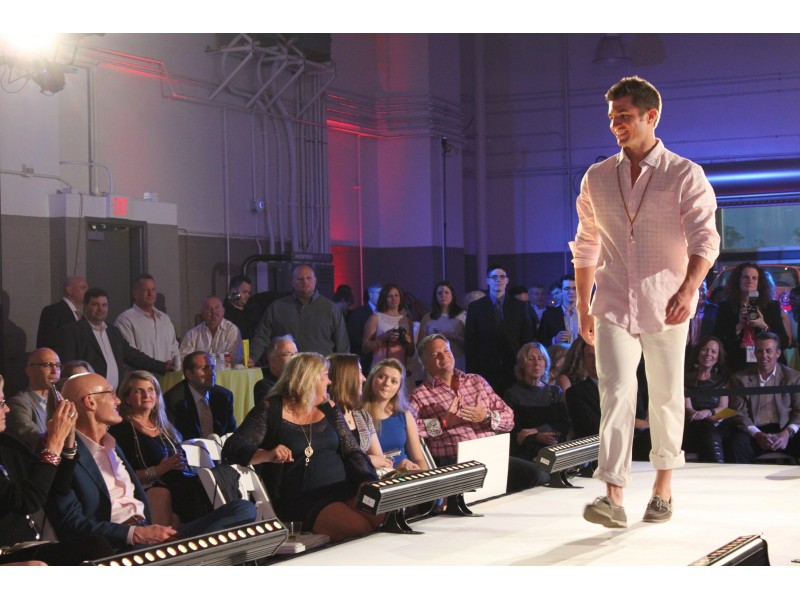 Search form
Baklava CheeseCake - layers of filo, pistachios, creamy cheesecake and more pistachios Chocolate Cake - flourless chocolate cake made with four chocolates and ganache topping Fresh Fruit in Chocolate Bowl - seasonal fruit topped with frozen yogurt.
Pasta Alla Pomodoro - heirloom cherry tomatoes, garlic, spinach, basil, mint, fettuccine, parmesan Risotto Di Gamberi - saffron risotto with shrimp, summer veggies, corn, roasted pepper crema Ragu Di Cinghiale - braised wild boar, soft polenta Porchetta - herb roasted pork belly stuffed pork tenderloin, black garlic aioli, arugula salad Pesce Del Giorno - grilled fish of the day with summer salad Pasta Con Sarde - a Sicilian favorite: Penne Amatriciana - Al dente penne pasta served in a light marinara sauce with touch of prosciutto ham, fresh garlic and onion.
Chicken Caesar Salad - Grilled boneless breast of chicken with hearts of romaine lettuce and our signature dressing. Clams Casino - Chopped clams served with green peppers and bacon. Classic Caesar Salad Grape - tomatoes, homemade croutons and our signature Caesar dressing.
Tuscan Onion Soup - with Grana Padano cheese and pancetta. Veal Chop - Our signature dish T-bone chop marinated with fresh rosemary, garlic, and sage. Chicken Sorrentino - Boneless breast of chicken topped with prosciutto ham, mozzarella cheese, in a lemon, butter, brandy, and white wine sauce. Penne Amatriciana - Al dente penne pasta in a light marinara sauce with fresh garlic, prosciutto ham, diced onions and fresh basil. Classic Eggs Benedict - poached eggs, country ham, hollandaise Tofu Tacos - corn tortilla, peppers, onions, avocado, pico, nooch Avocado Toast - evoo, lemon, basil, sea salt, ricotta ciabatta Pair It Up: Carrot Cake - coconut, maple syrup, cashew butter, pepita seed Ice Cream - ask your server for featured flavors… Strawberry Corn Cake - absinthe, sweet goat cheese mousse.
Carrot Cake - Three layer cake with cream cheese frosting, topped with a drizzle of dark rum caramel Cheesecake - Graham cracker crust, blueberry sauce. Not accepting reservations for 9 or more guest during Restaurant Week. Please keep parties at 8 or less. Visit as often as you like. New York cheesecake, chocolate mousse cake or key lime pie. Quattro Formaggio Pizza- tomato, mozzarella, ricotta, asiago, parmesan Veggie add-ons: Tiramisu Brownie - taharka bros.
Frittata - Rapini, fennel, roasted garlic aioli Porchetta Sandwich - on focaccia, served with French fries Reggiana Flatbread - Pomodoro, mozzarella, olive oil, basil Red Beet Ravioli - Red beets, soft mild cheese, fennel Choice of Pasta: This special menu pricing does not include any beverages, sales tax or service gratuity. Grilled Steak Salad - Spinach, avocado, tomatoes, gorgonzola cheese, pancetta, crispy onions, warm bacon vinaigrette Bruschetta Chicken - Grilled with bruschetta tomatoes, mozzarella, basil, Marzen beer balsamic vinaigrette and seasonal vegetables, choice of jasmine rice or linguini Simply Grilled Seafood - Choice of Ahi Tuna steak or Salmon Fillet brushed with Golden Export beer and fresh herb butter; choice of two sides.
Draft Beer House Wine. Your choice of dessert. Steak Frites - grilled 10 oz. Famous Benedict- Crab Cake sliders and fried eggs on garlic bread and finished with crab dip. Brunch Burger- Topped with bacon, a fried egg, and choice of your cheese. Served on a croissant. BP French Toast - Mama's homemade bread pudding sliced and "French toasted" Crab Carbonara- Bucatini tossed with bacon and crabmeat in an egg cream parmesan sauce. Greek Salad — Topped with chunks of feta cheese and our famous house dressing.
Seafood Burrito — Shrimp, scallops, and crabmeat, wrapped up with rice and vegetables and finished with our seafood sauce. Finished with Chesapeake mustard, lettuce, and tomato. Greek Salad- Topped with chunks of feta cheese and our famous house dressing. Fried Jumbo Shrimp- 6 butterflied succulent shrimp served with a side. New York Strip - 12 oz hand-rubbed strip served with one side. Ribeye - 14 oz marbled perfection. Served with one side. Seafood Stack - Wild Rockfish, stuffed with colossal crab imperial stacked on garlic mash and asparagus and topped with sauteed shrimp in a cajun cream sauce Paella- A traditional Spanish dish made with Shrimp, scallops, mussels, chorizo, and clams in a light vegetable and tomato sauce tossed with rice.
Stuffed Lobster Tail - 6 oz tail stuffed with colossal crab imperial. Served with a side. Local Peach Crisp - vanilla ice cream Chocolate Semifreddo - orange caramel, chocolate crumble , cocoa nib tuile.
Carpaccio Di Bietoli Noci Pairing: Annabelle Chardonnay - fresh manila clams, mussels and shrimp in a white wine garlic sauce Parmigiana di Melanzane Pairing: Conundrum Rose - lightly floured and flash fried calamari, shrimp, eggplant, and zucchini with marinara sauce Zuppa del Giorno Pairing: Spaghetti Ner al Granchio Pairing: San Vincenzio White Blend - veal scallopini rolled with eggplant and fontina cheese pan seared and served with the vegetables of the day Lasagna Bolognese Pairing: Torta Alla Carlo Pairing: Served with Mexican Rice.
Lime coconut and mango verrine with graham cracker streusel. Crab Stuffed Tostones… Three mini crab cakes stuffed garlic plantains topped with a lobster cream sauce. Vegetarian Empanadas… Vegan chorizo, potatoes and mozzarella cheese with whipped avocado salsa on the side. Shrimp Risotto… Seared shrimp in a shiitake-asparagus risotto with a rich lobster sauce. Chorizo Chicken Relleno… Chorizo and Oaxacan cheese stuffed chicken with wilted spinach, moros y christianos, and a tomatillo-avocado salsa.
Vegetarian Gnocchi… Grilled portabella mushroom topped with mixed vegetables and gnocchi in an herb butter sauce. Coconut Caramel Flan… With whipped cream. Xango… Banana and custard wrapped in a pastry four tortilla. Chickpea Panisse - roasted beets, tahini, sherry hazelnut vini, baby kale Sukiyaki Beef Sub - stir fry veg, gochujang mayo, broth for dipping Gnocchi - asparagus, morels, green garlic, chili cured egg, bread crumbs Tiki Pork - glazed pork shoulder, chili pineapple, papaya slaw, peanut Chicken Roulade - bacon, chermoula summer squash, olives, pinenuts, golden raisins Pan Seared Salmon - blue crab butter, bean salad, calabrian chili, italian fish roe Third Course: Blueberry Bread Pudding - vanilla whipped cream, berry compote Chocolate Pave - whipped ricotta, pistachio, balsamic cherries Coconut Lime Tart - lime curd, cream frosting, EVO, feur de sel.
Non-pasta options come with choice of side: Non-pasta items come with choice of side: Half doz oysters on the half shell - Chincoteaque, Shooting points Grilled Halloumi- grilled watermelon and halloumi cheese served with a watercress salad finished with herb oil and balsamic reduction. Ask for a glass of House Wine instead. Asian Salmon served with steam rice - Grilled salmon and served with steam vegetable, topped with Asian sauce.
Ocean Breeze Roll - Inside with crabstick, avocado, and cucumber topped with salmon, mango and mango sauce Volcano Roll - Inside with salmon and tuna, topped with spicy mayo, baked and served with eel sauce Section B: Japanese Mochi Ice Cream 2 pcs.
Available flavors are; Green tea or Red bean. Japanese Bagel Roll - Inside with salmon, cream cheese, cucumber, deep fried and top with spicy mayo and eel sauce.
Japanese Mochi Cream - Sweet rice dough wrapped around with green tea and red bean ice-cream Tempura Cheese Cake - Deep fried cheese cake, tempura batter and fruit and served with mango and cranberry sauce. Asian BBQ Salmon - marinated salmon seared with sushi rice, stir fry vegetables and a Mongolian peppers sauce Caribbean Jerk Mahi Mahi - Caribbean seasoned Mahi Mahi seared and topped with a tropical fruit salsa, served with vanilla sweet potato mash and a Mae ploy beurre blanc Chesapeake Crab Quesadilla - southwest meets Maryland with toasted chipotle tortilla filled with Maryland crab, melted cheese and Pico De Gallo.
Minnow Seafood 2 E. Pancakes or Mini Waffles 4 - Choice of: Choice of side for sandwiches: Morton's The Steakhouse Steakhouse S. Not valid with any other offer. Pico de Gallo with Tri-colored Tortilla Chips Vegetarian - diced crimson tomatoes, red onion, and fresh cilantro marinated in orange, garlic and oregano.
Served with red, blue, and yellow corn tortilla chips. Duck Confit Sweet Fries - thick cut sweet fries tossed with cinnamon, smoked paprika, pulled duck confit, gorgonzola cheese, and fresh scallion. Southern Style Hush Puppies Vegetarian - four hush puppies over our soon-to-be-famous remoulade with a side of house pickled shallots. Tavern Salad Vegetarian - city hydro micro greens, heirloom cherry tomatoes, house pickled shallots, and sliced English cucumber over a bed of dark leaf greens with choice of dressing on the side.
Canton Crab Cake - 6oz Jumbo lump no-filler crab cake served with roasted garlic mashed potatoes, Cajun corn and house remoulade. Half Pound Blue Catfish Filet - blackened, half-pound filet of locally-sourced Blue Catfish served over house brown rice with a side of slate grilled asparagus. Topped with parmesan cheese, baked golden brown, and served with house brown and wild rice.
Pound Cake - Light and flavorful pound cake served with vanilla Ice cream and house whipped cream. Southern Style Hush Puppies v - Two hush puppies over house remoulade with a side of house pickled shallots.
Crab Cake Slider Duece - Two house crab cakes on a toasted potato roll with dark leaf greens and crimson tomato. Smoked Cinnamon Sweet Fries v - Served with a side of strawberry chipotle vinaigrette.
Crab and Corn Crepes - Two crepes stuffed with old bay seasoned crab meat and topped with Cajun corn. Choice of hash or fruit. Enjoy barbecue dinner, drinks on the waterfront, and live entertainment from Swamp Donkey while celebrating the incredible strides sailors and fundraisers have made in the fight against blood cancer!
Claire Park Cape St. Claire Road Annapolis, MD Join us for this fun festival full of family friendly events, games and live music! So come enjoy free concerts—and make your summer Saturday nights especially Waugh-nderful!
Stay tuned for more details. They will blow you away! It's a crazy-fun rhythmic time! Make your reservations now, this is an intimate venue and it fills up quick! Mike and Jean-Paul Gaster, Chris Brooks, and Jay Turner have been working on new material for their next record and they plan to include some at this show! Come on down to the Hideaway for some great BBQ, great drinks, grab your dancing shoes and come hang with Oracle!
Joey Harkum is a singer songwriter hailing from Pasadena, MD. For over a decade, Joey has performed all around the country as the lead singer of the band Pasadena. Joey has a unique way of connecting with his fans through deep, poignant lyrics which tell stories of happiness, love, loss and sadness.
Joey is currently embarking on his first solo venture and will be touring the nation performing his own special brand of americana, folk rock. A Round-Robin Jam for songs of every age and genre.
We do have limits on our sound levels in the back room as we share the venue with live entertainment in the front room. If you want to learn to play in a group this jam is for you. Join the fun from 9: Direct questions to Ken Mayer at ken.
First Sunday Arts Festival for today is canceled due to predicted severe weather. The safety of our vendors and guests is important to us.
The popular First Sunday Arts Festival will bring thousands of locals and visitors out on the town to shop directly from local artisans in historic Downtown Annapolis, Maryland.
The festival provides shopping opportunities from over local and regional artists and crafters selling their artwork from 11am to 5pm. You will find artisans selling handcrafted jewelry, pottery, glass, clothing, handbags, wood-turnings, furniture, sculpture, photography, paintings, garden art, and more.
You will also have the opportunity to check out the new Pearl Bailey mural in the newly renovated Whitmore Park and visit the annual Fireman's service at the Fireman's Memorial located next to the festival. First Sunday Arts Festivals is the easiest and largest place to shop monthly in the region for art and items hand made craft.
Performers throughout the festival will be showcasing live music at four free performance stages including, Weisman Park near the Visitors Center which is a good spot to relax in the shade, the main stage next to Stan and Joe's Saloon, City Gate Park on the second block of West Street, and on Calvert Street at in Whitmore Park. After the festival head next door to Reynolds Tavern in Annapolis for an outdoor movie night.
Admission to the First Sunday Arts Festivals is free, so bring your friends and family to spend a day out on the town. For more information and updates visit www. Come show your support for suicide prevention with friends, music, and food at the second annual Burgers and Bands.
Funds raised here go to support suicide prevention groups including the American Foundation for Suicide Prevention. Come for lunch or dinner or even spend the whole day. Learn how you can sponsor this event by visiting http: Hot Steamed Crabs, ice cold drink, large dance floor and so much more!!!
Annapolis MD usa. This ensemble has years of experience educating and entertaining diverse audiences. This is acoustic jazz, a classic American art form, done to perfection with audience interaction at its best. Hosted by Still Standing. Full kitchen now open: Featuring the anthemic indie-pop of Warner Bros.
Plus, the blues-rock of Danielia Cotton and the highly orchestrated mega-group, Typhoon. Also starring Lauren Ruth Ward back in Baltimore! We offer free therapeutic and educational programming to individuals with Down syndrome and their families.
For more information on our beneficiary please visit: Join our adult band at Metropolitan Kitchen and Lounge for all day happy hour!
Our adults rock the stage starting at 6pm to music of the decades. Yep, that's right, we get adults rockin' too! A Baltimore native, he started out in a blues band playing bars and clubs all over Maryland. Listen to acoustic guitar favorites from James Taylor, Jimmy Buffet, and many more. For those of you that have attended past Experience PRS events, we look forward to seeing you again! For those that might be unfamiliar with what Experience PRS is, here is a quick summary: Experience is a chance for guitar players and music fans to see first-hand what we do at PRS.
Attendees at Experience also have the opportunity to buy a guitar from over a dozen authorized PRS dealers on-site.
You have the chance to see hundreds of PRS guitars at the same time and find your perfect fit. Camp Down Under the Stars- take your face to space! Bands to be announced Spread the word, we need your help making this the best Camp Down yet! Let's get weird Campers! Vendors and volunteers apply at campdownfestival gmail. Please follow our simple rules: Food and drink info: Bring your own food! You may use propane camping cook tops and grills.
There are to be NO open fires lit in the camping areas! The property is large and scenic. Please bring a tent, pop-up, or RV and camp out Friday and Saturday night. If planning on an RV or pop-up give us a heads up please. The campground is a short walk from the stage, you may park your car next to camp.
But, for safety reasons no vehicles will be allowed to drive in or out of the camping area after dark. So, if you plan on camping come early to set up. If you arrive after dark, you can still camp, but you will have to park elsewhere and hike your gear down. We bring all the music you love to dance too, set back and listen too, tap your foot too or sing along. Stay tuned for more details!
A six-piece band specializing in dixieland jazz that has been performing in the Baltimore-Washington area for over 20 years. Street 45s and Pretty Tall, Penny Pistolero has undergone several line-up changes in its first few years. Keep an eye on our Events section We hope to see you soon. The singer, songwriter and musician wraps his Steve Earle-wrinkled voice around tales of self-realization and wonder on his latest album.
Loves rolling coal, it makes him feel real tough. Nestled away in the flowing hills of Pennsylvania, Rattie bore his heart, anchored with plenty of harmonica playing, foot-stomping rhythm and blues, and highfalutin banjo plucking. His musical ambitions mirror the expansive and breathtaking nature which rose and fell around the studio space, licensing him to peel back the layers of bombast for more nuanced, grounded compositions.
Porch is as much a masterful creative accomplishment as it is a raw recollection of his tireless journey to get there, the culmination of years of blood, sweat and tears.
A native to central Pennsylvania, he cut his teeth as drummer for Vince Welnick of The Tubes and The Grateful Dead, drummer and prominent songwriter in The Rustlanders whose second album was helmed by producer Don Was and recorded in L. The experiences wrought invaluable wisdom, bestowing upon him the exact skills he needed to write, record and play the album he was always destined to make. Through nine coarsely-delivered, poignant tracks, Rattie defies convention and situates himself as transcendent.
His second studio effort stands in stark contrast to his bow, All These Things, a decidedly dark twist of humanity.